BTL, which is celebrating its 40th
 

anniversary this year, presents a profile of their house in the publication

 

Books without Bosses.

 

Here's an excerpt published in

 

The Tyee.
"We had no business plan. Any accountant or business person would have just laughed."
That's how Ken Epps recalls the beginning of Between the Lines books in Books without Bosses, a comic book history of the independent publisher. Epps was one of its founders when the publisher started in 1977.
The idea for Between the Lines books began when two small outfits — Dumont Press Graphix in Kitchener-Waterloo and the Development Education Centre in Toronto — decided to join forces.
Both were no strangers to sharing information through creative media.
Dumont Press Graphix was a typesetting and publishing co-op. It put out a student newspaper, a labour journal, pamphlets and books with titles like Highrise and Super-profits and Primary Sources in Canadian Working Class History.
The Development Education Centre was a collective of activists that did research and organized workshops with schools and unions. They put on a radio program and created booklets, had a library and a bookstore, and shared a church building with activist groups like Greenpeace and the Toronto Committee for the Liberation of Southern Africa.
The two groups, who had worked together in the past, got an idea: why not get together and produce books themselves?
After a few meetings, they came up with a mandate: to publish "popular critical works on Canadian issues, social history and labour studies; on development and underdevelopment (obviously in the international context); on political theory (provided it is penetrable); on the politics of everyday life."
It seemed the perfect time to publish books under that mandate. The spirit of New Left politics from the 1960s was alive and well: anti-war movements, civil rights, environmentalism, gender issues.
In this era, Between the Lines books was born.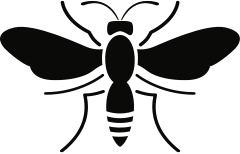 To read the complete article, it's here.
To know more about BTL, visit btlbooks.com.
The Tyee strives to be a widely read and respected independent online magazine that publishes news, reviews and commentary not typically covered by B.C. and Canada's mainstream media.